By Sol Garay |
Riverside stands out as the ideal city for international students – and the reason for that is simple: Riverside is chill. Okay maybe not so much right now in the middle of July, where every day feels like 100+ degrees. But in general, many people describe Riverside as: a big city with a small-town feel. The small town feel vibe coupled with the fact that Riverside houses over 70,000 college students across four major collegiate institutions, makes for an ideal spot for international students looking to study, live, and perhaps even work in the city of Riverside.
The first section of this blog will cover topics such as: settling into your school campus, transportation, jobs or internship opportunities, and banking; while the last section of this blog will cover the fun stuff like: what to do in Riverside, best places to eat, and more!
Whether you are a current international student or an incoming international student, we hope this guide will provide you with valuable information about the city and will ultimately improve your experience here in Riverside.
Settling into your new Campus
As stated earlier, Riverside houses over 70,000 college students across its four major collegiate institutions: Riverside City College, University of California Riverside, Cal Baptist University, and La Sierra University. Each university has their very own international student resource center, so regardless of which Riverside university you attend, you will be granted with a plethora of resources.
If you have any questions about visas, travel accommodations, or general inquiries about what courses to take – then the international students affairs office is your go-to spot!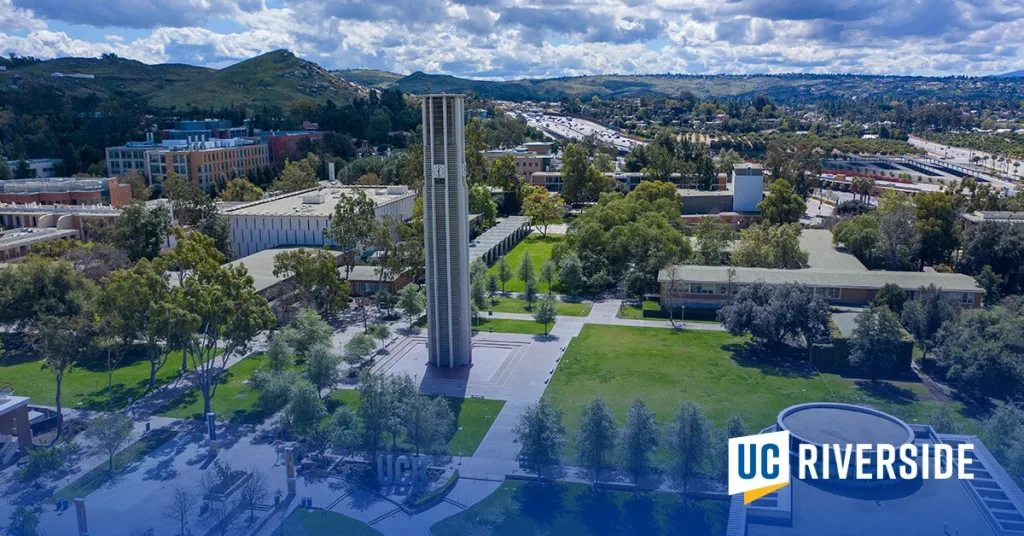 Going to University is a whole new chapter in your life where you are thrown in a brand-new environment, new city or town, and introduced to a bunch of new people. For some, starting college can be a stressful experience and it may take some time to adapt, especially if you are coming in as an international student. Don't worry, we have an in depth-guide with some tips to help you survive your first year of college.
But here are some general tips for international students:
Finding Friends

As an international student, sometimes it can be difficult finding friends and that's okay. Reach out to the international student affairs office and ask about the different clubs or organizations on campus and consider joining those that you relate with the most. There are clubs that revolve specifically around being an international student and there are even ethnic clubs that unify members of the country you are from. You can also join clubs that focus on a particular interest of yours, like sports or certain academic subjects.

Pro Tip: Speak to your roommates! Nothing is more awkward than living with a person that feels like a complete stranger, so make an effort to get to know your roommates. You don't have to be best friends with them, but at least know their name and what they are majoring in. A simple "Hey let's go out for lunch after class" can go a long way.

Living On Campus versus Living Off-Campus

Living in the college dorms is THE COLLEGE EXPERIENCE. But why would someone decide to live off-campus instead? There are certainly benefits and drawbacks in both, but in general, living somewhere where you are most comfortable is the best option. Most of the universities here in Riverside have dedicated international housing options. So if you feel like you would be the most comfortable around other international students, then these type of housing options are definitely worth considering.
For more information about living on campus vs off-campus, check our Freshman Year Blog!
Thinking about what you want to Study

It's okay to be unsure on what you want to major in. However, having a general idea of what you're interested in can save you a ton of time and stress as you continue through your college career path. Make sure you take classes that interest you and start researching if your school offers internship opportunities in related fields that you might be wanting to explore. In addition, as an international student, if you plan on returning to your country-of-origin post-grad, it would be beneficial to look into what career opportunities exist and perhaps cater your studies towards that.
Transportation
Riverside has a number of different transit options and routes you can use to get around the city. Most of the universities in Riverside also have their own transportation for students, like UCR's Zipcar program; A program where you can rent a vehicle directly from campus! Make sure to check in with your university to learn more about all the different transportation options that they offer.
RTA
The Riverside Transit Agency (RTA) is Riverside's local transit agency, servicing the whole region with 32 fixed routes, four Commuter Link express routes, and Dial-A-Ride services.
RTA connects Riverside with all the surrounding neighborhoods in and around the county including Corona, Jurupa Valley, Hemet, Moreno Valley, Perris, and Temecula
Here's what you'll need to ride: Go-Pass / U-Pass
Thanks to the popular Go-Pass and U-Pass programs, students at California Baptist University, La Sierra University, Moreno Valley College, Mt. San Jacinto College, Norco College, Riverside City College and UC Riverside get endless rides anywhere and anytime that RTA operates.
How to Get Your New GoMobile Student Pass
Download the RTA GoMobile app available on the Apple App Store and Google Play Store and create an account using your school-issued email address.
Select My Passes and you will see your student mobile pass.
Tap on the pass to activate it. When activated and ready for use you will see a QR code and scrolling timestamp on the bottom of the screen.
To use your pass, simply scan the QR code with the reader on the top of the farebox. The farebox will beep confirming your pass has been accepted.
If you are unable to scan your pass, show the screen with the QR code and scrolling timestamp to the driver.
Have a seat and enjoy your ride!
If you have any question, please contact RTA Customer Service at (951) 565-5002.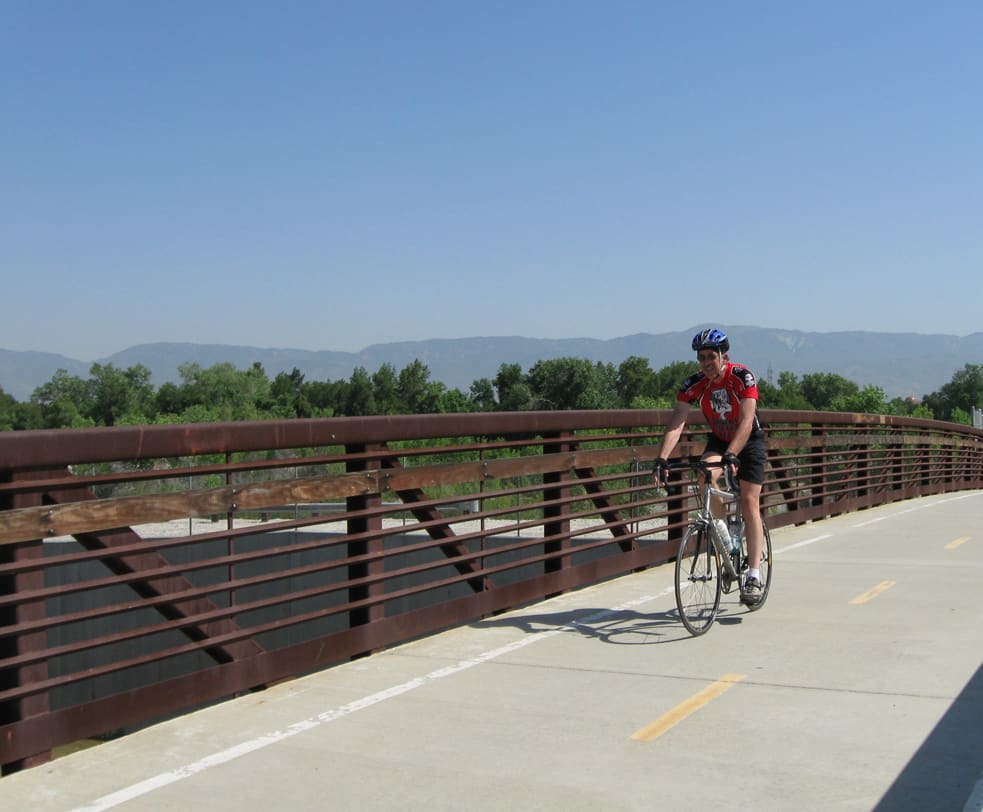 Around Town
Biking is an inexpensive way to get around the city. Riverside has plenty of trails that accommodate biking for transportation needs and recreational purposes. Check out some of Riverside's best biking trails!
If you need a ride across town, Lyft or Uber are two ride-sharing services that operate in the city. Download their apps and get rides within minutes. There are also options for car rentals if you need to drive but have no car access. Enterprise car rentals is the best option for this (will need revision).
Looking to just get out without a car or bike? Riverside is home to great walking trails. Step off campus and see what walking trails the city of Riverside has to offer.
Leaving Town
If you need to leave town for work or for a nice weekend trip, Riverside is home to three MetroLink stations and one Amtrak station.
Locations:
La Sierra station, located at 4080 Lemon Street
Hunter Park Station, located at 1101 Marlborough Avenue
Shared Downtown station located at 4066 Vine Street that services both Metrolink and Amtrak.
For your air travel needs, the Ontario International Airport is located only 20 miles away from the city of Riverside at 2500 E Airport Drive, 91761. Transportation to and from the airport is available here.
Jobs and Internships
Finding a job or internship may be a bit tricky because of your international student status. Things like having a SSN, limited working hours, and having a U.S. driver's license are all prerequisites you may need when searching for a job.
Check in with your schools International Student Affairs Offices to see what options are available for you.
Also, the Campus Riverside team is working closely with employers to build out a fully functional Job Portal on our website. We plan to have updated job and internship opportunities for all students in Riverside, including international students. Stay Tuned!
Banking
For banking within the United States, there are many options to choose from. Major banks such as Bank of America, Chase, and Wells Fargo all have a significant representation in the Riverside. Ultra Credit Union is another great option if you're looking to join a credit union. For an easier access, find out if your university has a partnered bank and consider opening an account. Make sure to have your passport, i20, and some cash for an initial monetary deposit. You do not need a social security number to open a bank account, so don't worry!
Fun things to do in Riverside
There are many fun and inexpensive things to do in the city of Riverside. As the city of Art and Innovation, take advantage of all the attractions and things to do in your local community.
The Cheech Marin Center for Chicano Art & Culture
Located in Riverside's downtown historic core, the Cheech Marin Center is the first of its kind in the United States and sets the standard for equity in the arts. The center focuses on the presentation and study of Chicano art from across the United States. This is a great place to hang with friends, family, or even by yourself.
Riverside Food Lab
Riverside's Food Lab is the Inland Empire's first food hall. They have plant-based burgers, loads of vegan options waffles, coffee, pizza, beer, wine, tacos, and everything in between! With over a dozen restaurants there's no shortage of choices for lunch, dinner, and the perfect spot for any date night.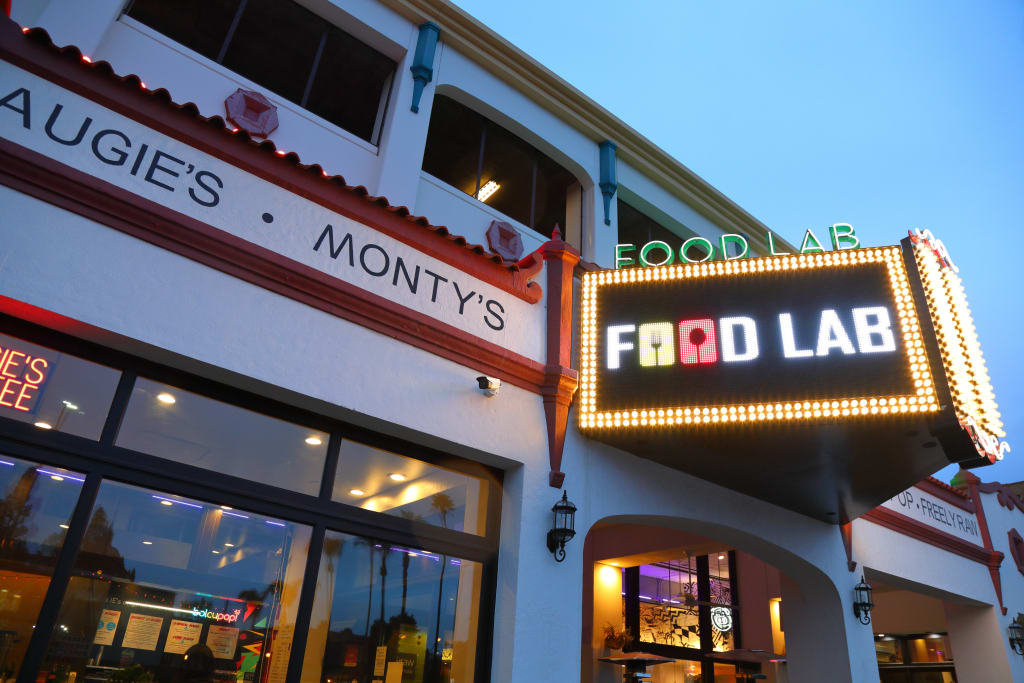 Mount Rubidoux
Mt. Rubidoux is a great hiking spot just west of downtown Riverside. The summit offers incredible views of the city of Riverside, especially if you go during sunset hours. Whether you are a fan of hiking or simply want to go a nice evening walk to clear your mind, Mt. Rubidoux is worth a visit.
Riverside Plaza
The Riverside Plaza is a 475,000-square-foot outdoor mall in Riverside, California, filled with many shops that would keep any college student entertained for hours. In this blog we will cover the top places in the Riverside Plaza for college students.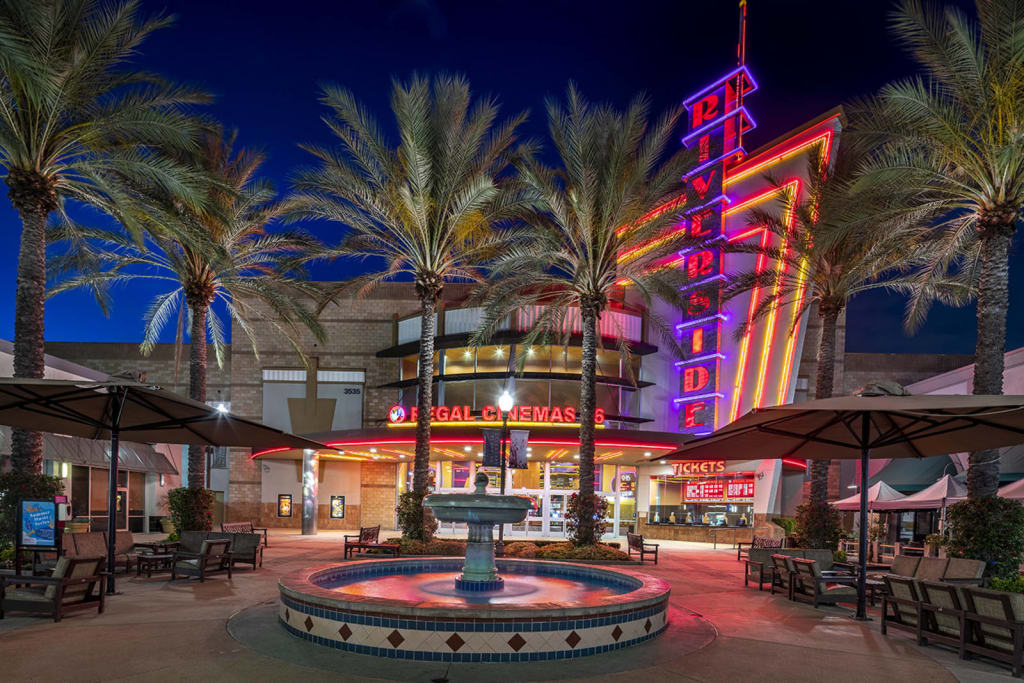 Campus Riverside is here for you
Besides the many different campus resources that will be provided to you, Campus Riverside is also here to make your transition into college not only smooth, but also fun.
We have a list of awesome things to do in Riverside, as well as a student discount section; simply provide your student ID for a discount at our partnered local businesses. Our website is also regularly updated with relevant events that are happening in and around the city, so make sure to tune in!
Connect with us on Instagram to stay up to date on all things Riverside and Subscribe to our weekly newsletter for the latest on off-campus events, local business highlights, our most current blog posts, and more!