By Sol Garay |
Today's Topic: College. What can I say? College is a whole new chapter in your life where you are thrown in a brand-new environment, new city or town, and introduced to a bunch of new people. For some, starting college can be a stressful experience and it may take some time to adapt. Don't worry, we are here to provide you with some tips to help you survive your first year of college.
Campus Dorm or living off-campus?
We have all seen those cheesy college movies, right? Or how about Monsters University? Living in the dorms is THE COLLEGE EXPERIENCE. But what exactly do you bring to your dorm and why would you consider living off-campus instead? Well for one, if you do decide to live in the campus dorms make sure to pack essential items. Most schools will provide you with a full list of items they recommend you bring, but for a general list, check out this blog post by Big Future.
From my own personal experience, living in the dorms was pretty interesting. I made some life-long friends, had movie nights with other students on our floor, and learned how to crawl onto my top bunk bed after a long night of too many "Capri-suns". I recommend you speak to your roommates so that way you can get to know them better. You don't have to be best friends with them, but at least know their names and where they're from or what they are majoring in. Trust me, nothing is more awkward than living with complete strangers so make an effort to know your roommates!
Living off-campus has its benefits, as it is generally cheaper compared to living in the dorms. Also, you have less restrictions in terms of what you can do, how many people you can have over, etc. Think of it as an escape from your RA (Residential Advisor) and a chance to live on your own for the first time. Keep in mind that if you decide to live off-campus, you will have to plan out your daily commutes to campus. What would this commute look like and how long will it take? Are you driving? Walking? Are you taking public transportation? These are all questions you must ask yourself. I would personally recommend that you live on the campus dorms at least for your first year of college. That way you can have a chance to make new friends via roommates, become more familiar with your campus since you'd be living on it, and get the chance to at least experience college dorm life.
Learning how to be alone
In most cases, college is going to be the first time in your life where you will be completely on your own. If you are attending a college far away from home or if none of your friends from High School are also attending your college, then you will have to build a whole new support system. This takes time. So there will be moments where you feel alone and disconnected from everyone else. Speak to your roommates! A simple "Want to grab lunch after class?" can go a long way. Also, I recommend you come to college knowing some basic cooking skills, how to do your laundry, and how to keep your living space clean.
Think about what you want to study
It's okay to be unsure on what you want to major in. According to the National Center of Education, 30% of college students in the United Sates Change their major within 3 years of enrolling in college. However, having a general idea of what you're interested in can save you a ton of time and stress as you continue through your college career path. Make sure you take classes that interest you and start researching if your school offers internship opportunities in related fields that you might be want to explore.
Quick anecdotal experience: When I began my college journey at UC San Diego, I had already entered in as a Political Science major. I always knew I wanted to do something in politics or government work, and so I was confident in my decision. However, what I didn't account for was my passion and genuine interest for acting and theater, which I only gained after I took an acting class as an elective. I ending up adding a minor in theater and went on to make a ton of new friends, got to work on several theatrical plays as both a crew member and actor, and most recently I appeared on several television shows including Young Sheldon.
Getting a Job
Working a job during college can be a great way to have a productive routine and also earn some extra cash on the side. Whether you work at the Campus Library, Dining Hall, or even as a campus tour guide; Having a job can lead you to new opportunities and experiences. Just make sure to give yourself a couple of weeks (or months) to get familiar with the school, your courses, and being a college student overall. You want to get comfortable with your new life as a college student before committing to a job.
Another quick anecdote: I knew that I wanted to start working in college so that I could have some money to go out with friends, or simply to spend on things that I wanted. However, I did not start working until my second quarter at UCSD, since I wanted to get familiar with my new life in San Diego and also explore my different options in terms of work. Ultimately, I decided to work at a dining hall that was walking distance from my dorm (Shout-out to Foodworx at UCSD). I ended up staying there for almost two years and although some days were better than others, I still had a great time working there. I made some new friends, ate a ton of free food, and even gained some managerial experience which I would later use on my resume.
Putting yourself out there
This one can be quite daunting, since I know how hard it can be to make new friends in an unfamiliar place. However, finding other people who share similar interests with you can be an excellent start. Seek out clubs or events going on in your campus and consider attending them if you find it interesting. Who knows? Maybe you'll find your long lost best friend or maybe a potential lover? Or maybe no one at all. Either way, you won't know unless you try it out.
Practicing good habits
Good habits come in all shapes and sizes. Things like going to bed at reasonable hour, keeping your side of the room clean, having a balanced diet, etc. Of course, it's okay to go out late and have fun and let loose, I mean that's part of the college experience amiright? Just make sure you are taking care of yourself and being mindful of your health. As the saying goes: "Health is wealth."
Know when or how to ask for help
College is not like high school. Even if you were in the top of your class every year in high school, you might still find yourself struggling in college. That is normal. College is meant to push you and test you more than high school ever could. Sure, you might feel like the work load in college is a bit less (also depending on your major) but when midterm or final season comes around you're going to be wishing you were back in high school. DO NOT WORRY! There are plenty of resources to take advantage of in your college. Speak with your TAs. Visit your Professors during their office hours. There are even tutoring options available. Remember that your school wants you to succeed so make the best of it and seek help when you need it.
Explore the local city!
This is probably the biggest piece of advice I can give you and I'll even end it on another anecdotal note. As I said earlier, part of the college experience is moving to a brand-new environment and often times, a brand-new city. Living on campus is cool but remember that there is so much more than that! Hit up the local bar. Go and visit the surrounding museums. Look up what attractions there are near you and go and see them. Think about it this way, unless you end up working and living in the city post-grad, you most likely will never live in the area again.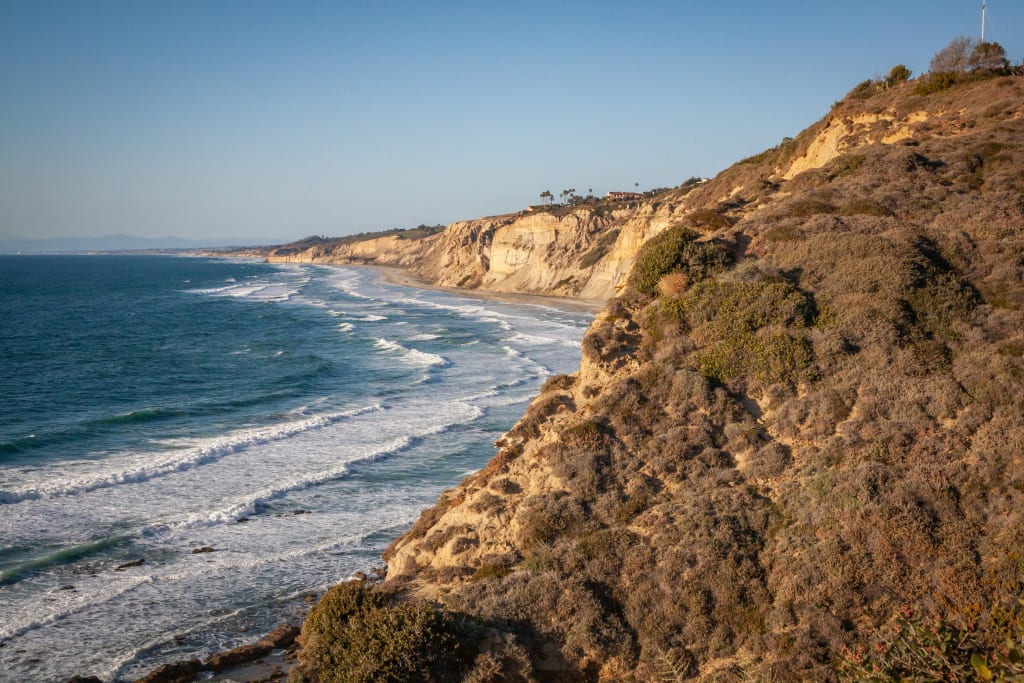 Allow me to illustrate: As you may know by now, I went to the UCSD in San Diego. However, don't let the name fool you, as the campus is technically located in La Jolla, which is basically the Beverley Hills version of the San Diego area. Living in La Jolla was a very different experience than living in Riverside. They say that you become a product of your surroundings, and I believe that is true. Living in La Jolla for four years made me a different person. I found myself picking up new hobbies like surfing, hiking, and photography. I even got more into baseball and would attend the San Diego Padres games often. Also, I started drinking kombucha. What the heck is even kombucha anyways? The point I'm trying to illustrate, is that if I hadn't gone to college in San Diego, perhaps I wouldn't have picked up all the hobbies that I did. Not to mention I made a ton of friends, including a friend that was from Alaska and I eventually went and visited him there. I NEVER thought I would ever go to Alaska. Currently, I don't live in La Jolla because: 1) I no longer go to school or work there and 2) it's really expensive. To be honest, I'll probably never live there again. But that's fine! I'm happy I was able to call it my home for four years.