By Rachel Lu
Are you looking for an outdoor adventure that caters to all ages? Look no further than the UCR Botanic Gardens, a living oasis nestled in the heart of Riverside. With over four miles of scenic trails and 40 acres of nature, the Botanic Gardens has something for everyone. The Botanic Gardens host over 3500 plant species from all over the world and includes four main garden areas: woodland, open area, desert, and thematic locations. Whether you are looking for a relaxing stroll in the park or a strenuous hike, the park offers it all.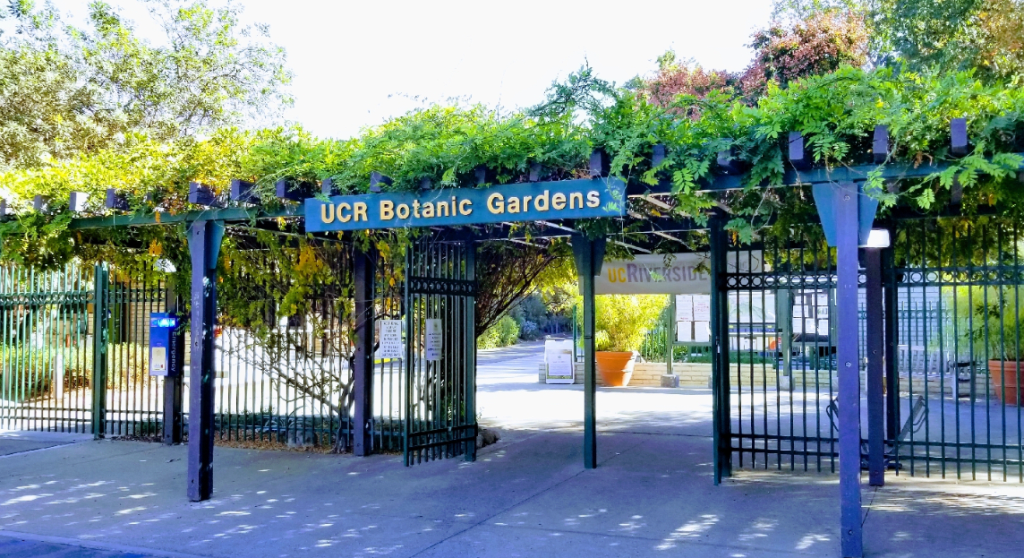 Flourishing Biodiversity
The UCR Botanic Gardens proudly hosts a magnificent array of over 3500 plant species from across the globe, categorized into four main gardens: woodlands, desert, thematic locations, and open area. Within the gardens, are different geographical collections ranging from Australia to Baja California. The themed horticultural collections consist of the butterfly garden, herb garden, iris garden, lilac lane, Native American plants garden, rose gardens, and a subtropical fruit orchard. Whether you're exploring the shaded woodlands, desert landscapes, or the vibrant thematic gardens, there's something here for every nature enthusiast.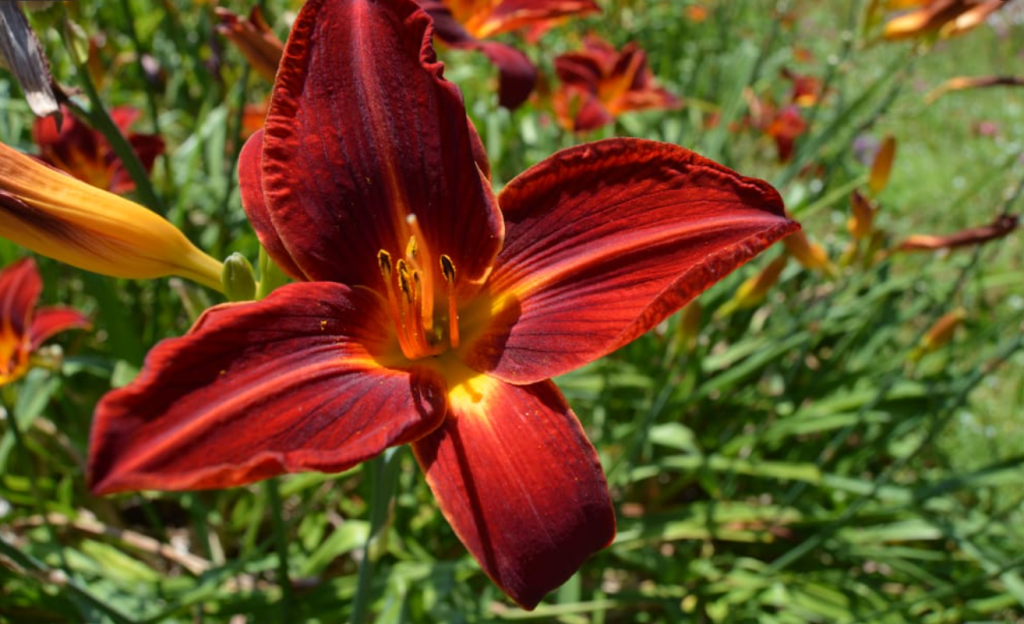 A Trail for Everyone
The Botanic Gardens offer a variety of trails, ranging from easy to strenuous. The assorted trail difficulties makes it perfect for families with young children, active individuals, and even seasoned hikers.
Diverse Wildlife
The Botanic Garden is not only home to a wide variety of beautiful fauna, but to a vast array of wildlife as well. Lizards, such as the alligator lizard or western skink can be seen soaking up the Sun on sunlit rocks. Gopher snakes, rosy boas, treefrogs, and slender salamanders are just a few of the hundreds of amphibians that call the Botanic Gardens their home. As for mammals, kangaroo rats, opossums, coyotes, and even bobcats travel throughout the Gardens. The Botanic Garden is also a hotspot for bird-watching. Nearly 200 different types of birds have been observed in the Garden, some of them being the mockingbird, raven, red-tailed hawk, roadrunner and scrub jay.
Hours + Parking
The Botanic Garden is open Monday-Friday, 8:00 am-3:30 pm (last entry at 3:00 pm, gates locked at 3:30 pm) and the 1st & 3rd Sunday 8:00 am-2:00 pm (last entry at 1:30 pm, gates locked at 2:00 pm. There is a parking lot located right outside the Botanical Garden entrance. Parking is 2 dollars an hour. More information about parking and garden hours can be found on the website here: https://gardens.ucr.edu/information