By Eubin Oh |
The Mission Inn Hotel and Spa Festival of Lights has officially announced the lineup for this year's 31st annual weeks-long festival here in downtown Riverside. The exciting switch-on event is set to take place on November 18th at 5 p.m. on the corner of Mission Inn Ave and Orange St. The following artist are set to perform at the free concert:
THE MISSION INN HOTEL & SPA: A NATIONAL HISTORIC LANDMARK
Displaying a grand, classic elegance, the Mission Inn Hotel & Spa, a National Historic Landmark and one of the "prestigious Historic Hotels of America," is known for its Spanish mission style architecture, rich history, and valuable items such as the oldest bell in Christendom. The Mission Inn was first opened to the public in 1876 as a much smaller boarding house and became a hotel in the early 1900s. The Mission Inn's design exhibits both an older style, with architectural features from over 20 different California missions, and modern rooms and comforts. An AAA Four-Diamond hotel, the Mission Inn has welcomed several U.S. Presidents, social leaders, entertainers, and celebrities, and has even been a filming location for Hollywood films.
FESTIVAL OF LIGHTS
The Mission Inn hosts an annual "Festival of Lights," hailed as one of the United States' largest holiday lights celebrations. Colored lights cover trees and buildings, casting a dazzling glow over the audience. Each year, the event brings over 500,000 tourists to Riverside, and this number continues to increase. First established in 1992, the 31st annual Festival of Lights event will be taking place this year from November 18, 2023 to January 7, 2024.
ENTERTAINMENT NEARBY
Riverside's Mission Inn stands on the perfect location. The hotel takes up an entire city block, and nearby are a wide selection of restaurants, breweries, shops, and more places for entertainment. Riverside's citizens have amazing, infinite opportunities to immerse themselves in Broadway shows and musicals at the famous Fox Performing Arts Center, explore bustling downtown streets and their variety of stores and small businesses, watch spectacular air shows at the March Air Field Museum, go on a shopping spree and enjoy good food with friends at the Riverside Plaza, appreciate exhibits at the Riverside Art Museum, and more. The Mission Inn is an excellent place to visit or stay at while enjoying the attractions of Riverside.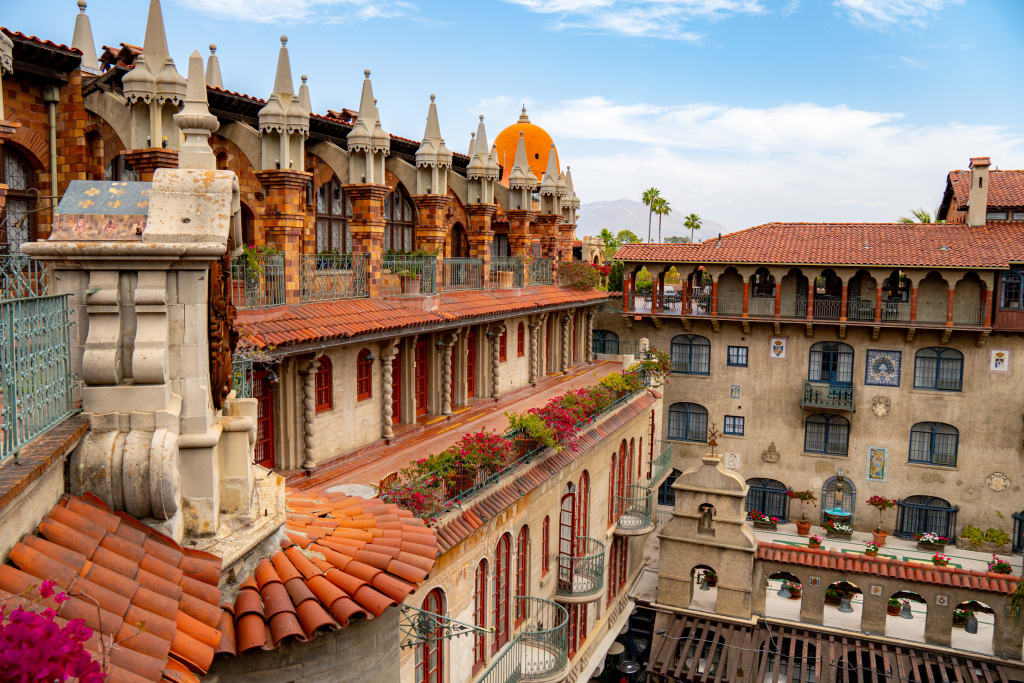 MISSION INN TOURS
The Mission Inn Foundation provides 75-minute walking tours of the interior of the hotel. Trained tour guides show visitors the Mission Inn's elaborate collection of art, artifacts, architecture, 120-year history, and even areas of the building that are usually not open to the public!
Click here to learn more about tours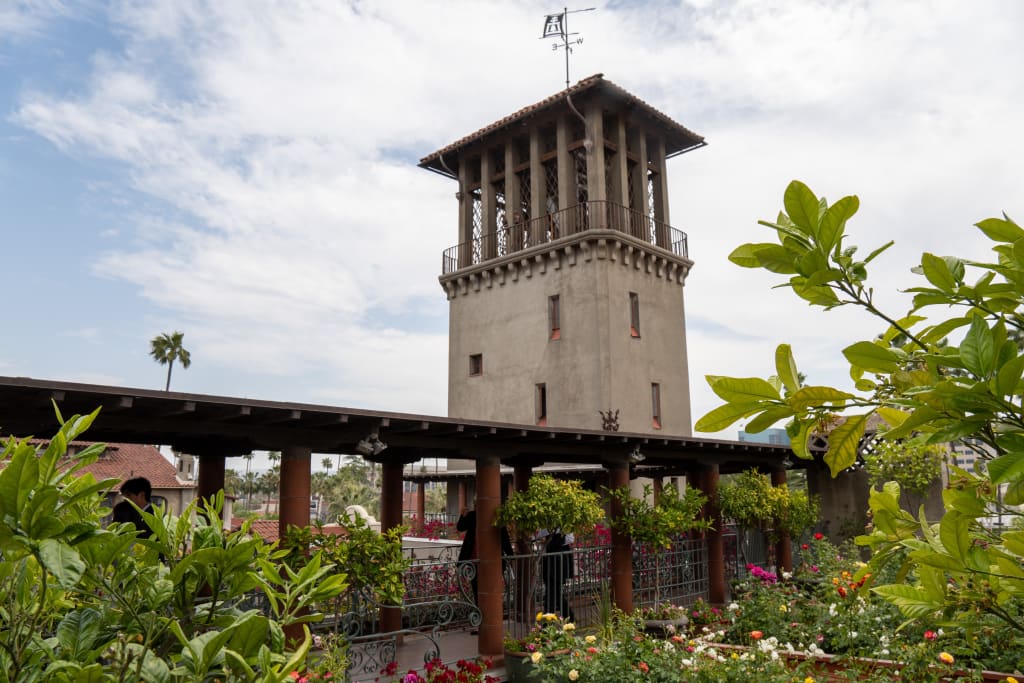 DIRECTIONS & PARKING
Click here to find directions to the Mission Inn:
Street parking is limited. There are three parking areas available for longer periods of time:
Hotel garage at the corner of 6th and Orange streets
City garage at Mission Inn Ave. & Market Streets
City garage on Orange Street, between Mission Inn and University.