By Sol Garay |
When it comes to having a dining experience that transports you to a far-off destination, Estrella Taqueria Lounge in Riverside stands out as a hidden gem that promises a taste of Tulum in Southern California. Located in the heart of downtown Riverside (3635 University Ave Riverside, CA 92501), Estella Taqueria Lounge has become a popular spot among locals and tourists alike with its vibrant atmosphere and delectable Mexican Cuisine.
Tulum in Riverside?
If you've ever been to Tulum, Mexico, or if you've scrolled through Instagram or Tiktok and saw a reel about the cenote's in Yucatan, then you would know about how beautiful and unique that part of the world is. In similar fashion, the restaurant's interior is adorned with colorful murals, rustic wooden furniture, and tropical plants that evoke the laid-back charm of Tulum, Mexico. In addition to the atmosphere, the warm and friendly staff instantly make you feel part of the Estrella family, further enhancing the relaxed and welcoming vibe. They also offer Karaoke nights on Thursdays, and DJ nights on the weekends, making it a popular spot for college students.
Tacos and More
Now, let's get to the main event: the food. Estrella Taqueria Lounge takes Mexican cuisine to a whole new level with a menu that showcases a fusion of traditional flavors with a modern twist. Their tacos, without a doubt, are the stars of the show. From the timeless carne asada tacos, to the mouthwatering carnitas tacos (pictured below), each bite is an explosion of flavor.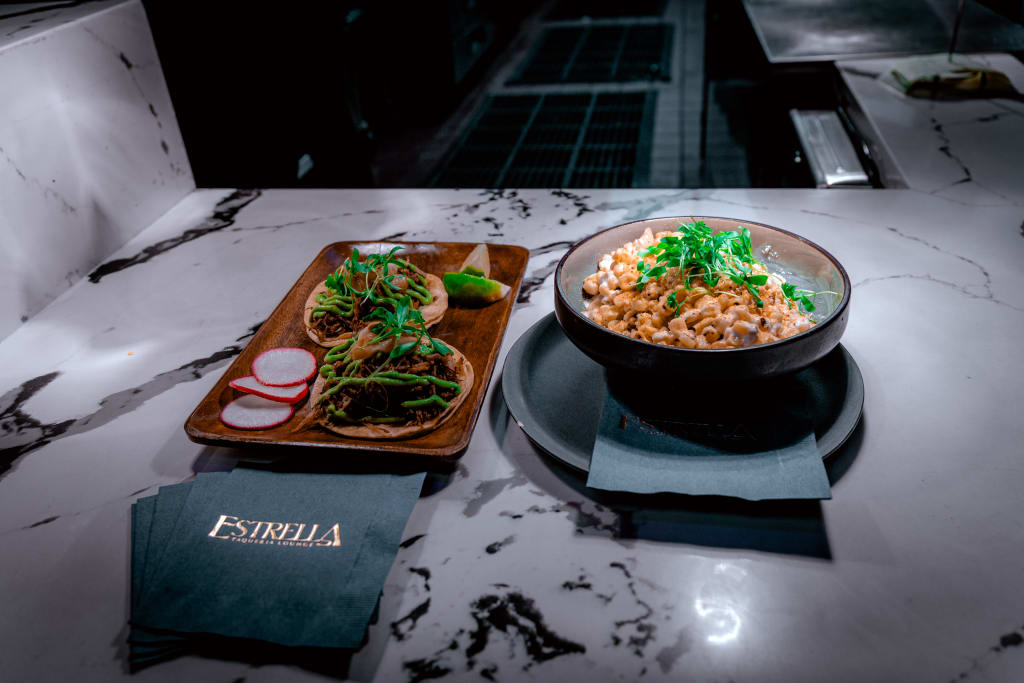 For those who are looking beyond just tacos, the menu boasts an array of dishes that cater to all types of preferences. Whether you're a vegetarian seeking a taste of Mexico's diverse greens or a seafood enthusiast eager to try the brand new "El Capitan", a Tiger prawn shrimp served with mash potatoes, homemade rice, and beans topped with tamarindo/guajillo chilli (pictured below).
Estrella's diverse menu ensures there's something for everyone, but we couldn't finish this section without mentioning THE QUESABIRRIA; a slow cooked Wagyu, with guajillo chipotle adobo, oaxaca cheese, cilantro and onion. Our personal favorite.
Sip and Savor
Complementing the delectable food offerings is Estrella's well-curated drink menu. Their michelada's are amazing, made with fresh ingredients and a creative twist that elevates the classic drink to new heights. The cocktail list also features other Mexican-inspired libations, as well as a selection of craft and imported beers and wines to suit your palate.
Riverside's Best Attractions Near Estrella Taqueria Lounge
 Beyond its enticing cuisine and drinks, Estrella Taqueria Lounge boasts a prime location in the heart of Downtown Riverside. Guests can visit the surrounding attractions around Estrella Taqueria, all at a short walk away.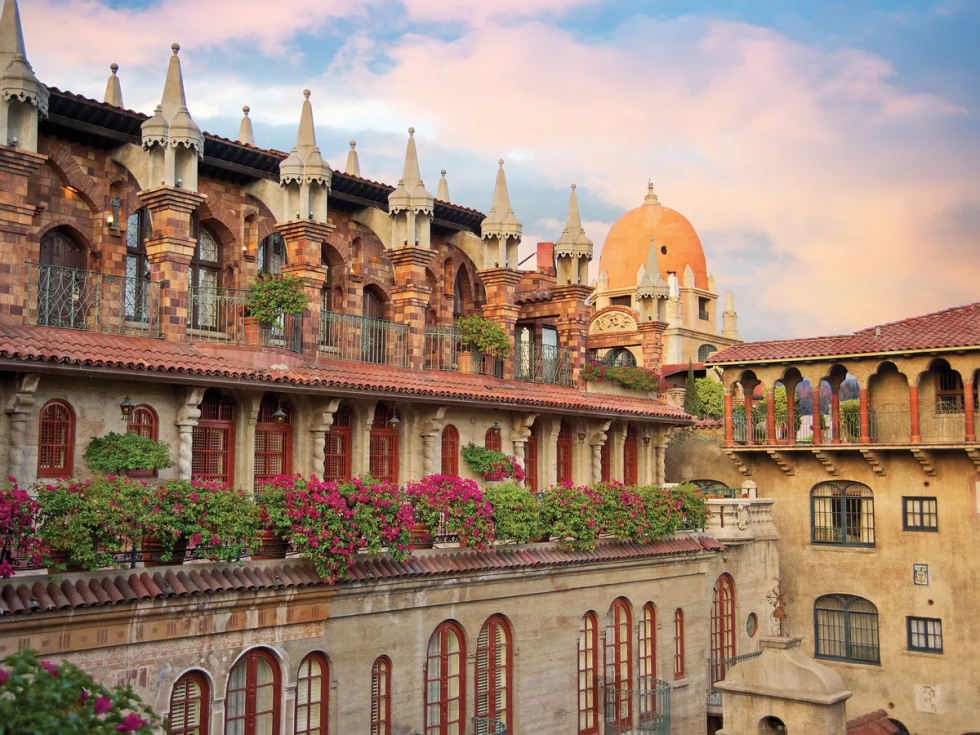 At a mere 4-minute walk from the Estrella, the Mission Inn Hotel is a historic hotel in Riverside, framed by its breathtaking Spanish Mission-style architecture. Occupying an entire city block, the hotel gives off a real vintage feel that has not changed since 1876. You can book a tour, grab lunch Las Campanas, or even just explore many of the art pieces in the hotel lobby. It is totally worth the visit.
Address: 3649 Mission Inn Avenue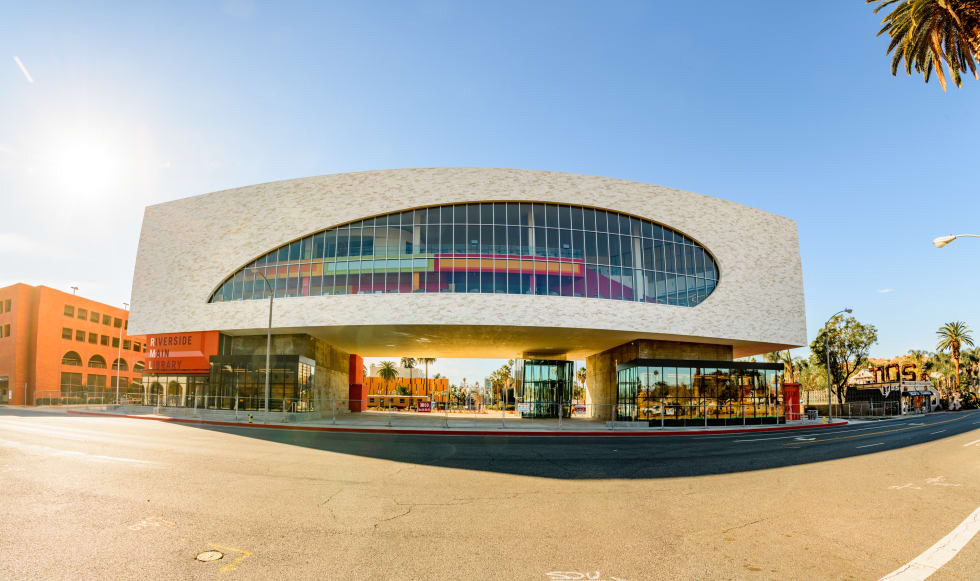 Riverside Main Library
With a grand total of 42,000 square feet, there's plenty of room at Riverside's Main Library for a study session by yourself or with your classmates. The library also offers other services such as 3D printing, study or meeting rooms, and even a small music studio with a booth. Unlimited free Wi-Fi is also available- of course.
Address: 3900 Mission Inn Avenue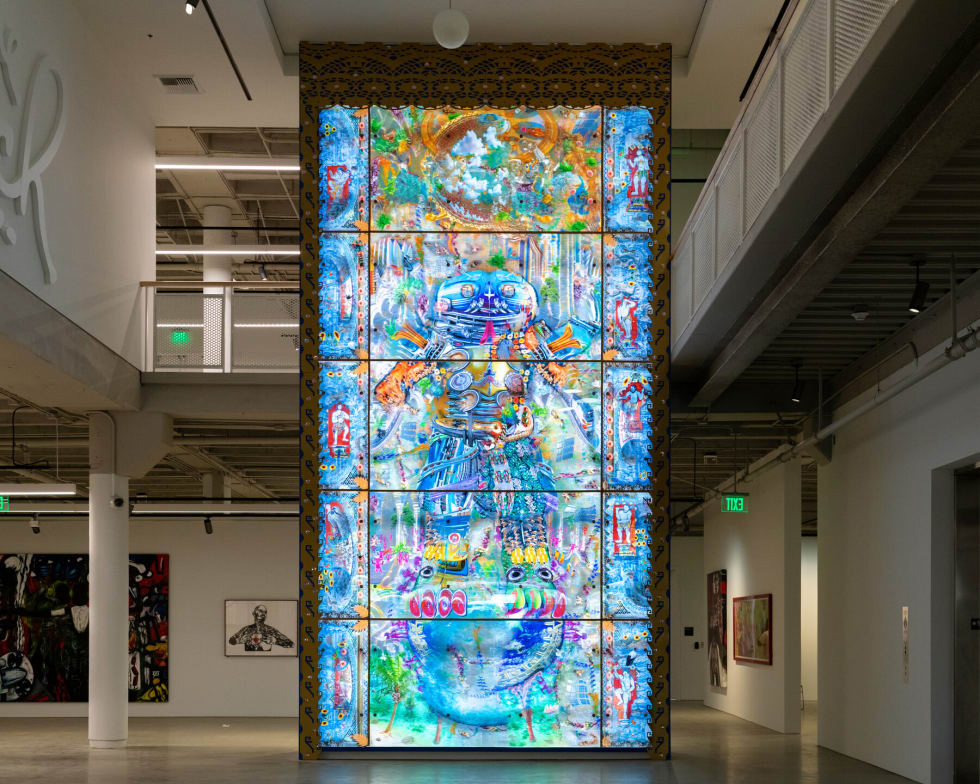 Located in Riverside's downtown historic core, the Cheech Marin Center is the first of its kind in the United States and sets the standard for equity in the arts. The center focuses on the presentation and study of Chicano art from across the United States. This is a great place to hang with friends, family, or even by yourself.
Admission Price: $10.95 with valid student ID
The Riverside Food Lab has become a staple in the foodscape of Riverside. It is well-known for its enticing food options, fun activities to do, and overall good vibes that it brings.
Located in the heart of Downtown, the Riverside Food Lab is the Inland Empire's first ever food hall; bringing you satisfying foodie options like waffles, coffee, pizza, beer, wine, tacos, and everything in between! With over a dozen restaurants to choose from, there's no shortage of choices for lunch, dinner, or that special date night with that special someone.