By Ethan Vo |
Every college student has gone through a time where they realize they are eating out or ordering from UberEATS and DoorDash WAY more than they should be, and after seeing their credit card bills as a result of food alone, they drop to the floor in agony. They realize that their rent is due in 2 weeks, they still need to buy textbooks, and their car is thirstier for gas, that costs a fortune, than you were for water on your last 6-mile hike when you forgot your water bottle. (Definitely not speaking from experience). Never fear however, because we got you with the most delicious, filling, and most importantly, CHEAP meals that any college student could make.
Breakfast
The most important meal of the day, and one that most people tend to skip. However, if you are an early bird and need a hearty and healthy breakfast to get you ready for the day, here are the some of the best breakfast recipes:
English Muffin Breakfast sandwiches
Everyone knows and loves those nostalgic egg McMuffins that McDonalds serves for breakfast. But what if we told you they could be made at home, in batches, and are freezer friendly so you can grab and go in a pinch. Check out this recipe by Taste of Home

Quick Tip: Do not be afraid to get creative with different cheeses, meats, or even only use egg whites to increase the protein.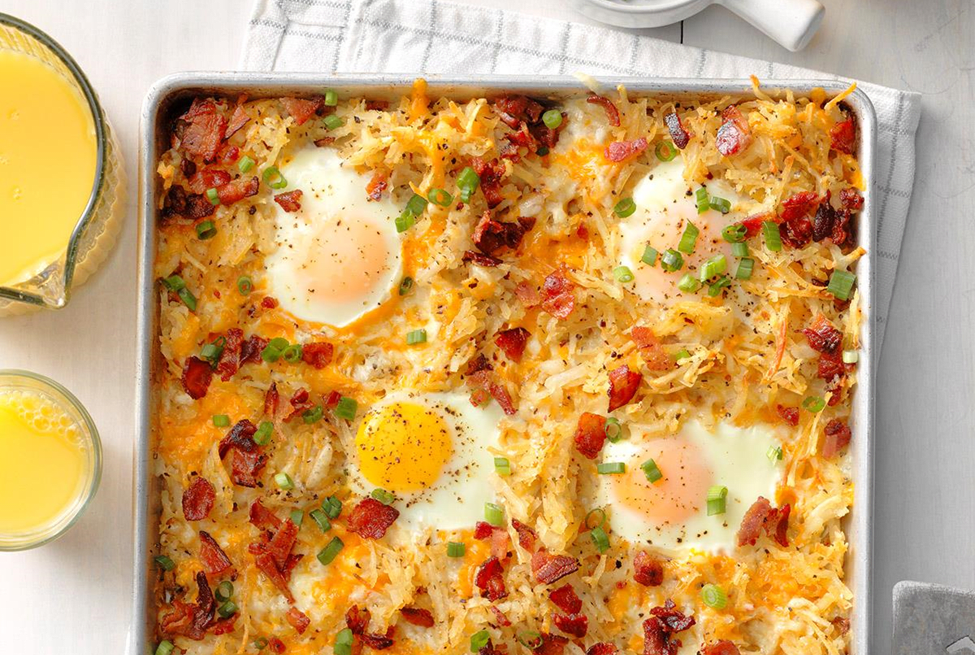 Sheet pan Eggs and Bacon
Another recipe by Taste of Home is an incredibly easy meal that not only makes a ton of food to last you at least a couple days but saves you in the dishwashing department as well.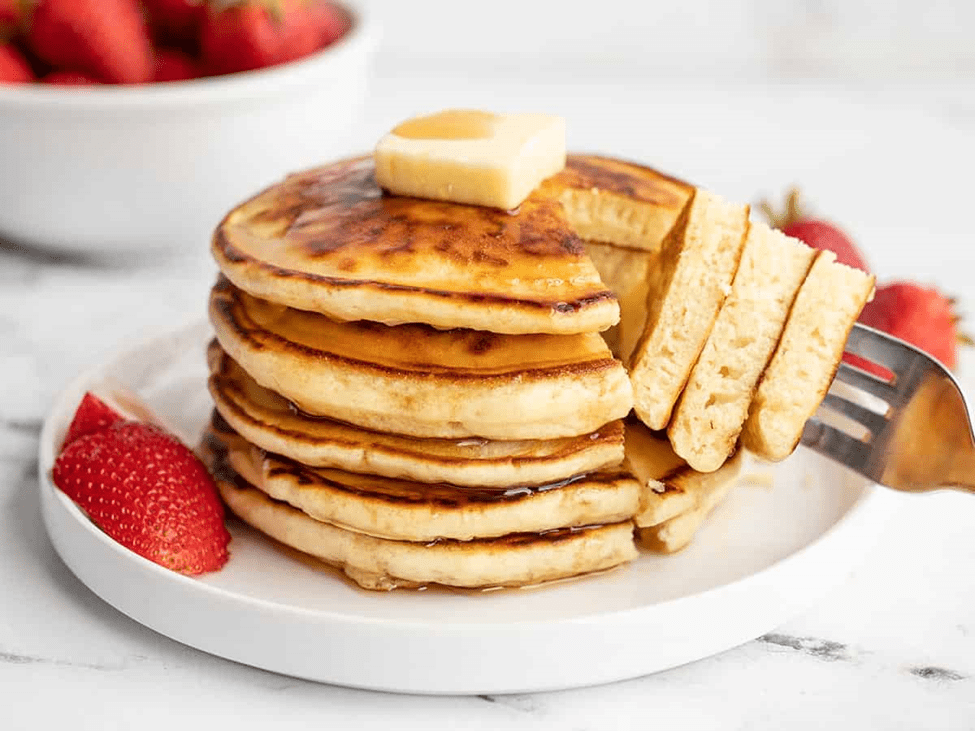 Homemade Fluffy Pancakes from Scratch
Who doesn't love a nice warm, fluffy, syrupy pancake? It is one of those dishes that makes you feel like you are back home, enjoying breakfast on an early Saturday morning with your family. This recipe by Allrecipes is a foolproof method to get those irresistible pancakes with perfect texture.

Quick Tip: Add blueberries or chocolate chips or both to make the best blueberry chocolate chip pancakes you will ever eat.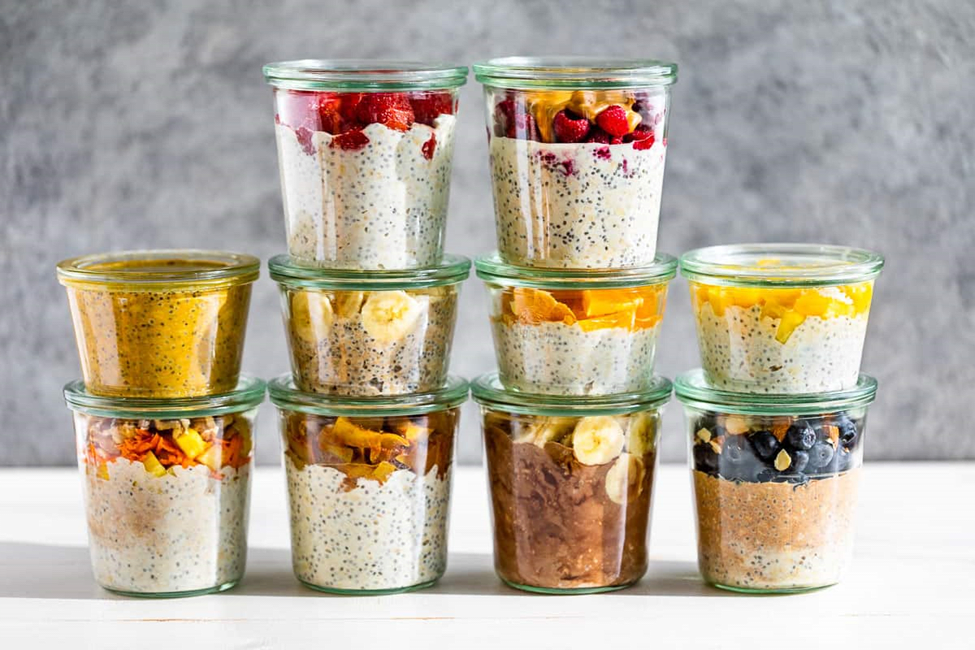 Overnight Oats
Unless you have been living underneath a very large, heavy rock you have heard about overnight oats. If you ever thought about trying to make overnight oats, but did not know where to begin, this guide by Feel Good Foodie not only teaches you how to make overnight oats but provides a list of their most popular flavors!
Lunch
Let me set the scene; you are at work or school, and it is mid-day. You only have 30 minutes to sit down, unwind, and reenergize yourself for the back half of you day. You think, how will I ever be able to satisfy my hunger in this short period of time without going to a fast-food spot? Well, that is where we come swooping in like Superman to save the day from the Doctor Doom that is the afternoon slump. Here are simple, quick, and cheap meal prep recipes that are not only filling, but healthy to keep you trucking along.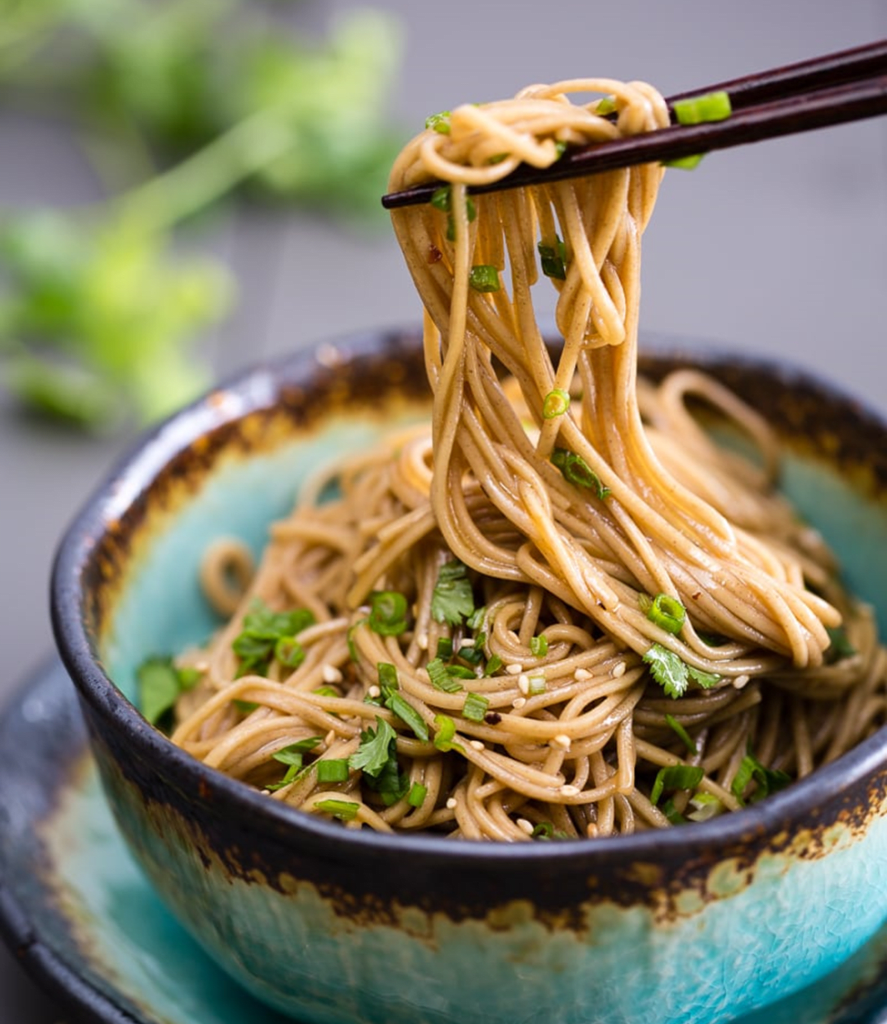 Soba Noodle Salad with Honey-Ginger Dressing
This super quick Japanese inspired soba noodle salad recipe by SkinnyMs is super quick to make either in the morning before work, or the night before. Not only will this hit the spot when you are wanting to satisfy that salad itch but is remarkably healthy as a result of the soba noodles.

Fun fact: Soba noodles are traditionally only made with buckwheat and water. Buckwheat has been shown as being beneficial to blood sugar, heart health, inflammation, and cancer prevention.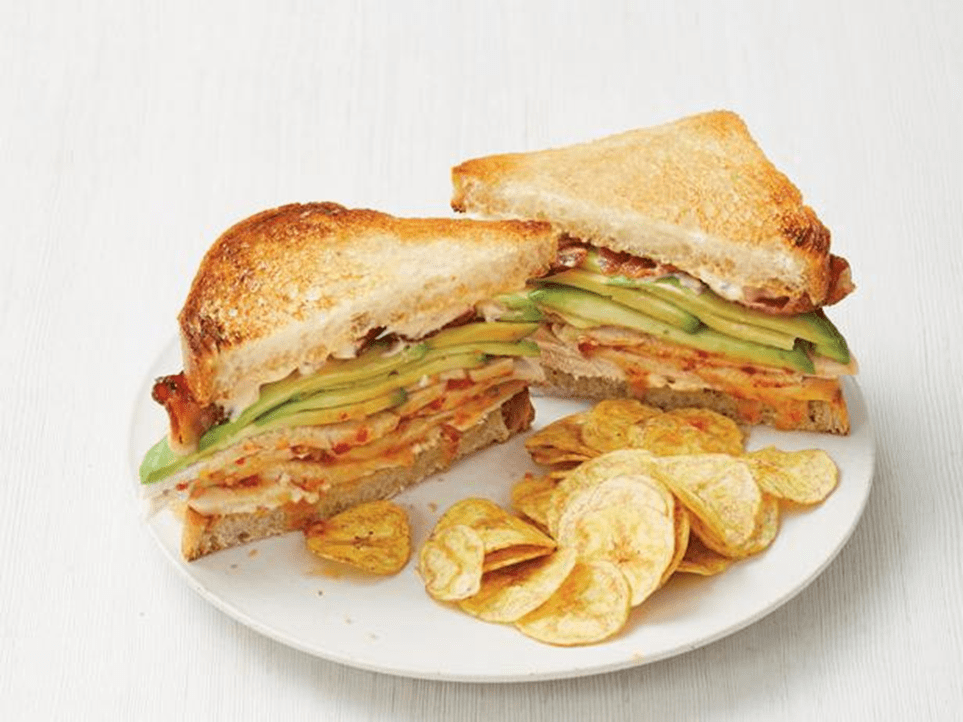 Chipotle Turkey Club Sandwich
The sandwich is notorious for being the ultimate lunch box meal. It packs in carbs, protein, and vegetables into one easy to eat, easy to pack meal. As a result, packing the same sandwich everyday can get repetitive and does not give you something to look forward to during your lunch break. This recipe by Real Simple gives you a new, fun, delicious twist on the classic turkey sandwich.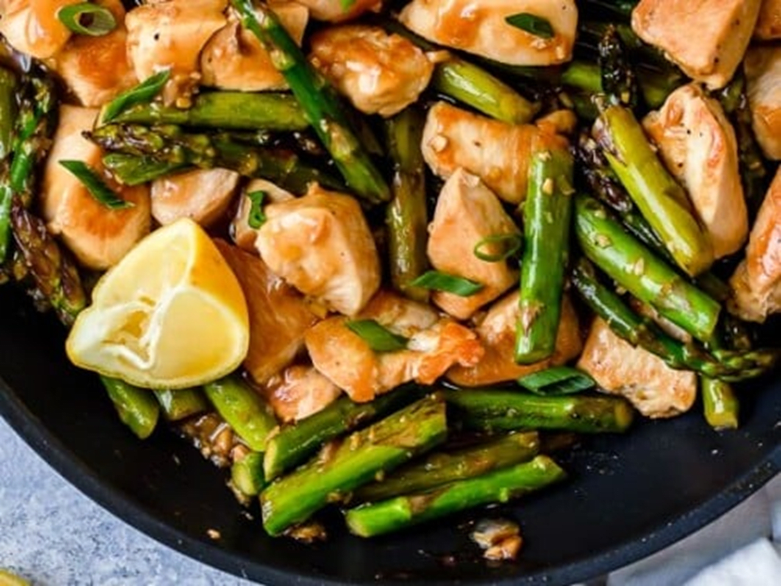 Chicken and Asparagus Lemon Stir Fry
This not only perfect as a meal prepped lunch, but as a dinner as well. Stir fries could be intimidating,
however, they are a lot easier than you might think. If you want a hot, more filling meal with a protein, look no further than this Skinnytaste recipe.

Quick Tip: If you do not like asparagus, or they are not in season, use whatever veggies you please!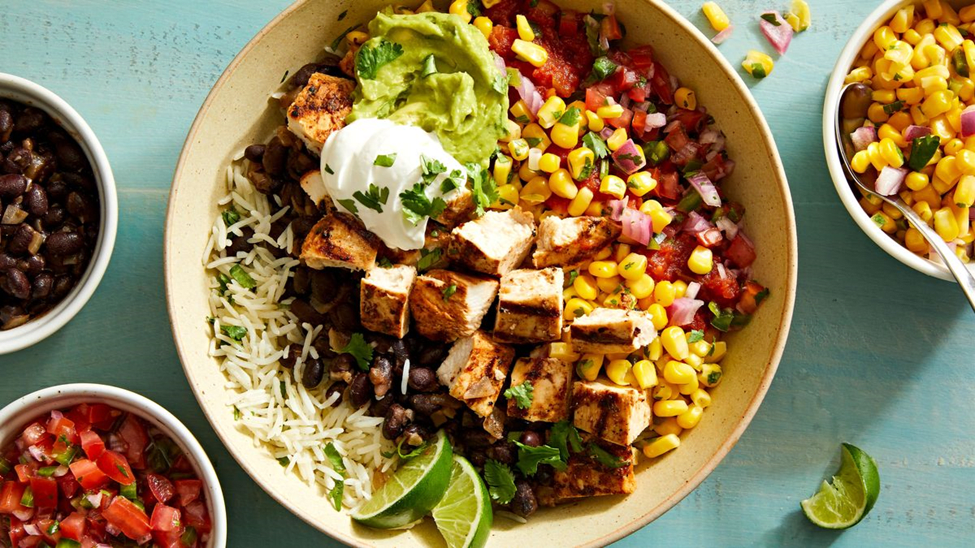 Burrito Bowls
Yup, you can meal prep your own Chipotle burrito bowls at home that will last you the whole week. Do not be afraid to add or remove whatever you desire into the bowls. Add that extra scoop of chicken, add the avocado without being asked "It's extra is that okay?", and then add even more avocado! Seriously, this recipe by Workweek Lunch will save you so much money rather than eating at Chipotle everyday with the added satisfaction that you made it even better!
Dinner
When dinner time comes, there are 2 options: spending time and energy to make a fresh homemade meal or throw something in the microwave and pray that it comes out good. Well, we have both bases covered with these delicious and cheap dinner ideas.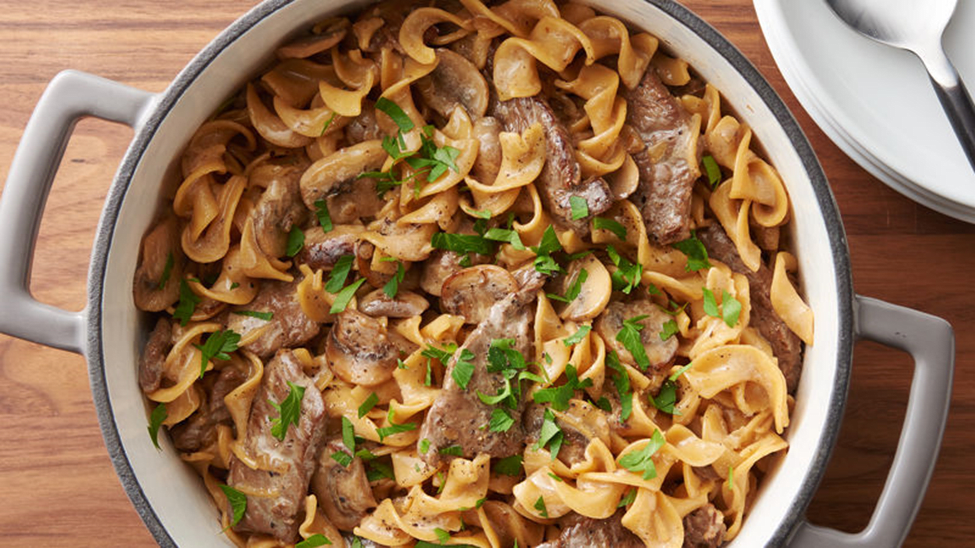 One Pot Beef Stroganoff
These first two will be easy meal prep recipes that you can portion and save for the rest of the week. This one pot beef stroganoff recipe is the ultimate time and effort saver. With super cheap ingredients packed all into a single pot, there is less clean up, and more enjoyment! The recipe by Damn Delicious is sure to keep you filled for many nights.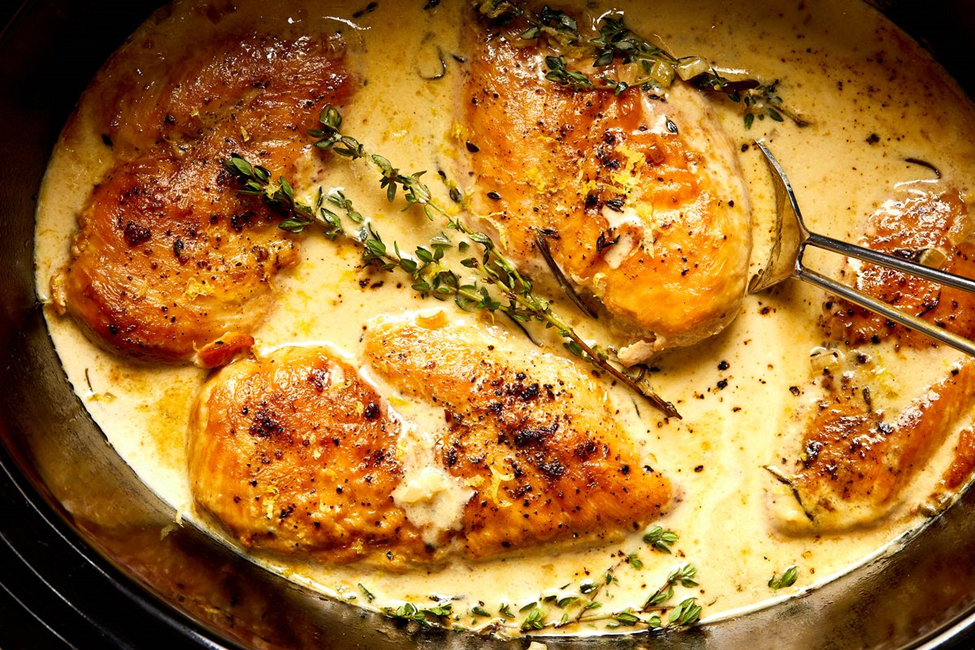 Slow Cooker Lemon Herb Chicken
The best part about a slow cooker is that you can set it and forget it. All you need is to throw all the necessary ingredients into the slow cooker, and after a couple hours you have delicious, juicy chicken. Check out the full recipe here.
Quick Tip: You can also use this chicken to create other dishes to spice it up throughout the week. Make some chicken tacos, throw it in a salad, or simply eat it with rice!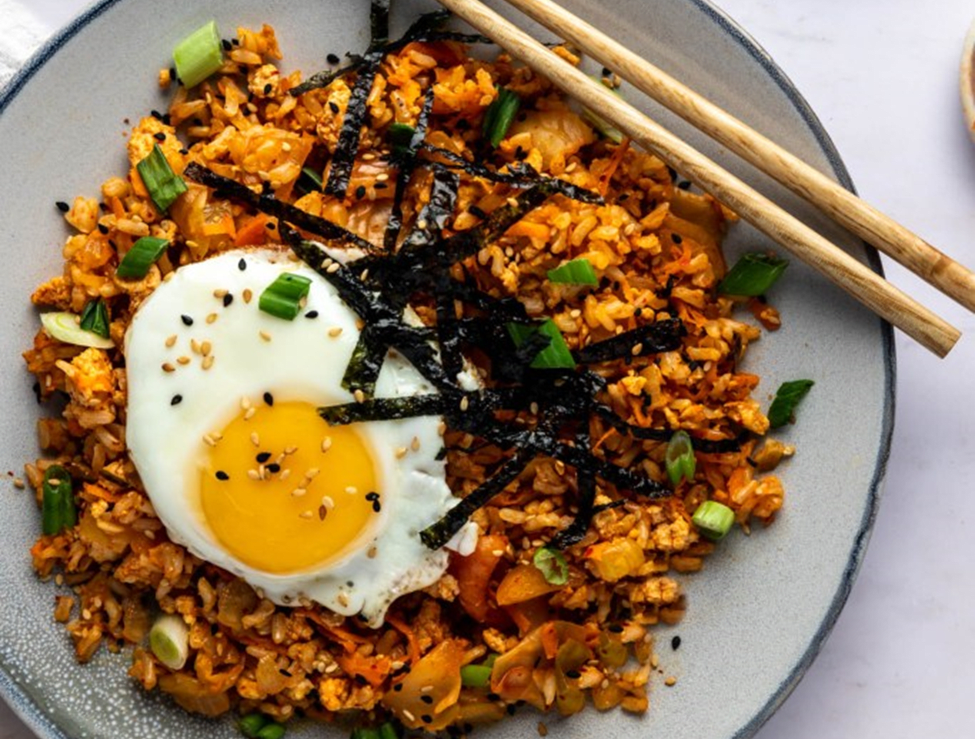 Vegetarian Kimchi Fried Rice
These next 2 options are not only cheap and easy, but will be sure to impress your friends, that special someone, and your parents that come over for the weekend. If you do not know what kimchi is, it is a traditional Korean side dish that is made up of fermented vegetables, most notably napa cabbage. If you are feeling a little more adventurous, try out this kimchi fried rice dish by Healthy Nibbles that you will be wanting to make over and over.
Quick Tip: Adding in chicken, ground beef, or even bulgogi (Korean marinated beef) to add that extra oomph.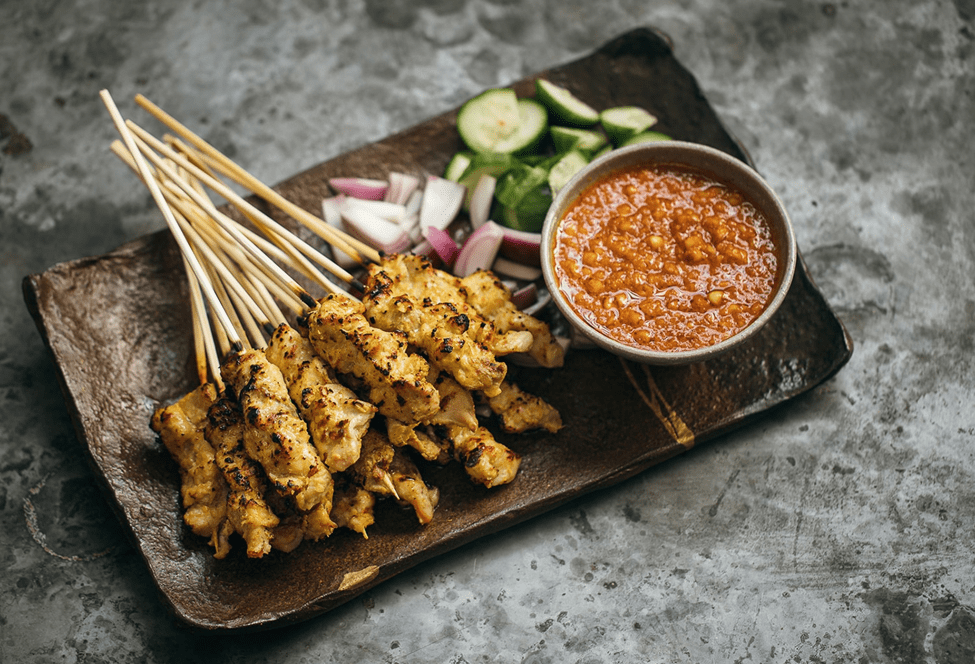 Chicken Satay with Peanut Sauce
If you have ever been to an Asian night street market, then you know what satay is. However, for the uninitiated, satay is similar to a kebab, as there are pieces of meat skewered and grilled. This traditional Southeast-Asian dish is typically made with chicken or pork and dipped into a peanut sauce. Damn Delicious has made an easy recipe that will definitely blow your socks off.