By Sol Garay |
The Riverside Food Lab has become a staple in the foodscape of Riverside. It is well-known for its enticing food options, fun activities to do, and overall good vibes that it brings.
Located in the heart of Downtown, the Riverside Food Lab is the Inland Empire's first ever food hall; bringing you satisfying foodie options like waffles, coffee, pizza, beer, wine, tacos, and everything in between! With over a dozen restaurants to choose from, there's no shortage of choices for lunch, dinner, or that special date night with that special someone.
In this all-inclusive guide, we will cover the different eateries and activities in the Riverside Food Lab, in hopes of inspiring you to visit.
First, some useful information:
SUN-THURS: 11AM – 11:00 PM
FRI-SAT: 11AM – 12:00 AM
List of Eateries
Babas Chicken
Known for their Authentic Nashville Hot Chicken style, Baba's Chicken has some of the best chicken sandwiches, tenders, and other chicken cuisines in the Inland Empire. They also serve some amazing loaded French fries, mac and cheese, grilled cheese, and more!
Beer Farm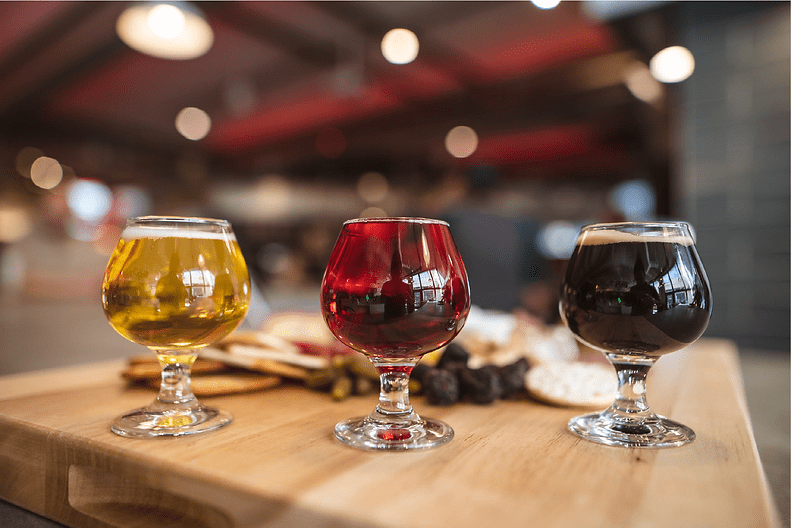 Craving a nice cold beer? Beer Farm has a wide variety of craft beers at their disposal. They also have some great food options like massive burgers, loaded fries, and more. Also don't forget Happy Hour is from 3-6pm!
Bolcupop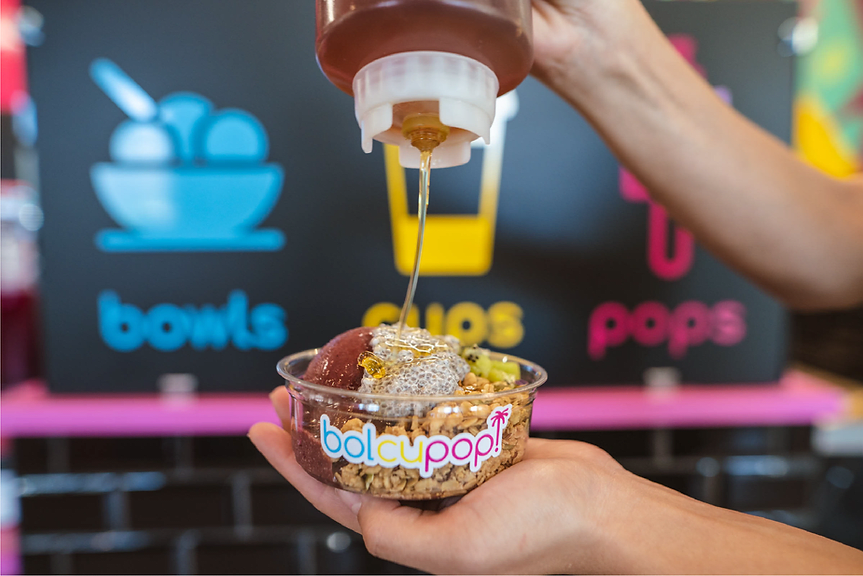 Bolcupop is well known for thei ACAI and Sorbet bowls. They also have many drink options too such as Boba, Fusion Smoothies, and more!
Fufus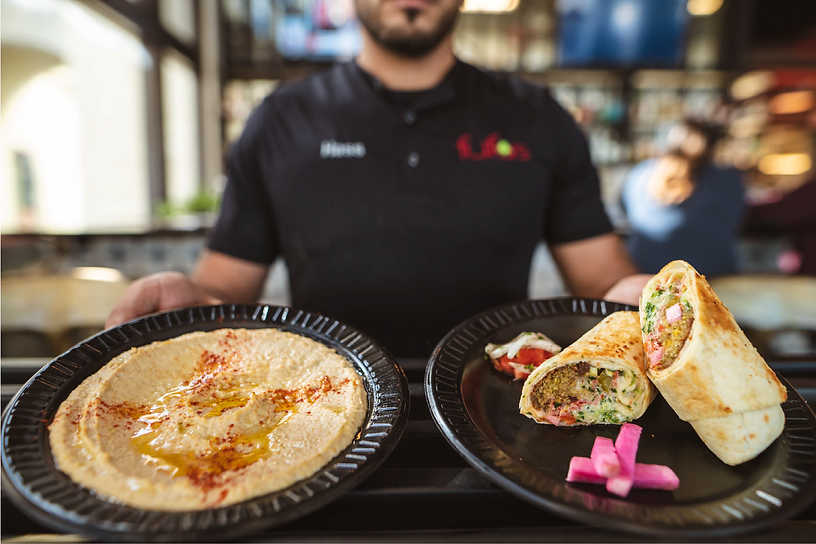 Fufu's is a family-owned restaurant specializing in fresh Lebanese food. Pita wraps, Chicken Shawarma bowls, Salads, Beef Shawarma plates, and more!
Bricks and Birch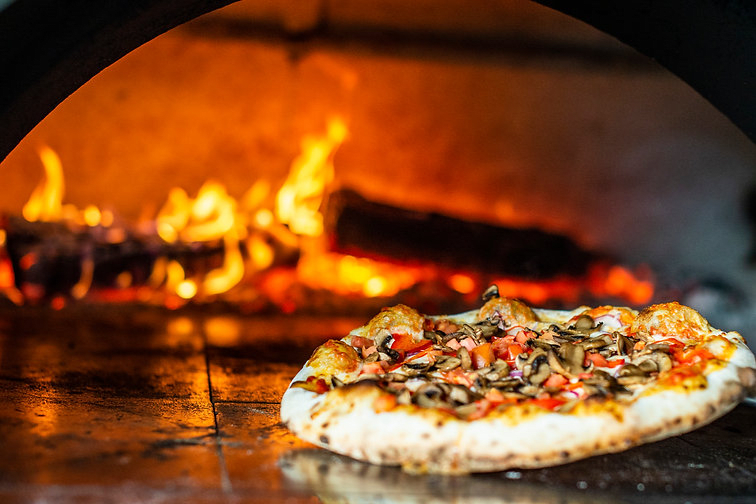 Who doesn't love pizza? Bricks and Birch has all the pizza combination of toppings and sauces that you would ever need. They also have salads, cookies, and you can even create your very own Calzone!
Griddle me This
Griddle Me This is an American Eats restaurant serving you all of The classic favorites like cheesecakes, loaded fries, onion rings, grilles cheese sandwiches and more!
Maki Bomb
Maki bomb is one of the newest sushi spots in the Inland Empire and also the Riverside Food Lab. They are well known for their Sushi Burritos but also offer their own signature sushi rolls, poke bowls, and more!
Mi Cafecito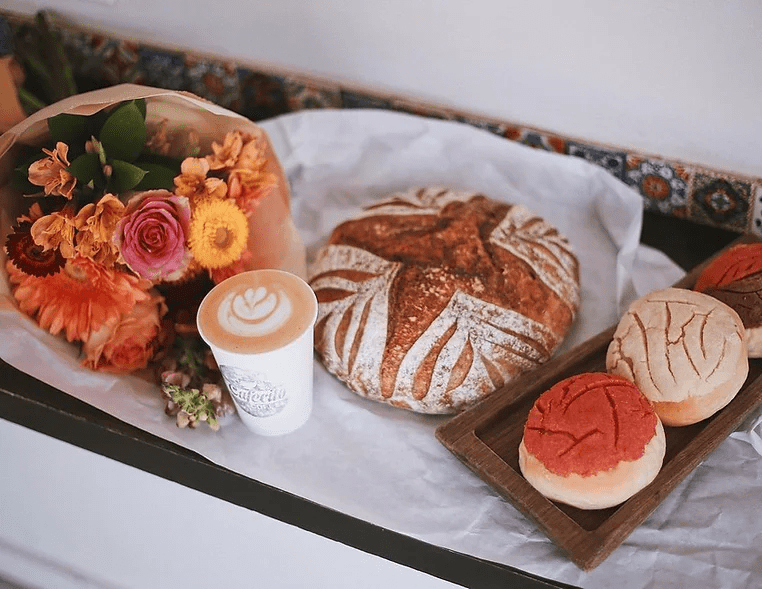 Mi Cafecito is a unique coffee shop inspired by latinx culture, made with in-house sauces and syrups. They have a plethora of coffee and drink options. Anything from classic hot drinks, cold brews, chocolate milk, and many more options. They also carry some of the best Pan Dulce in town!
Mi Vida Gorda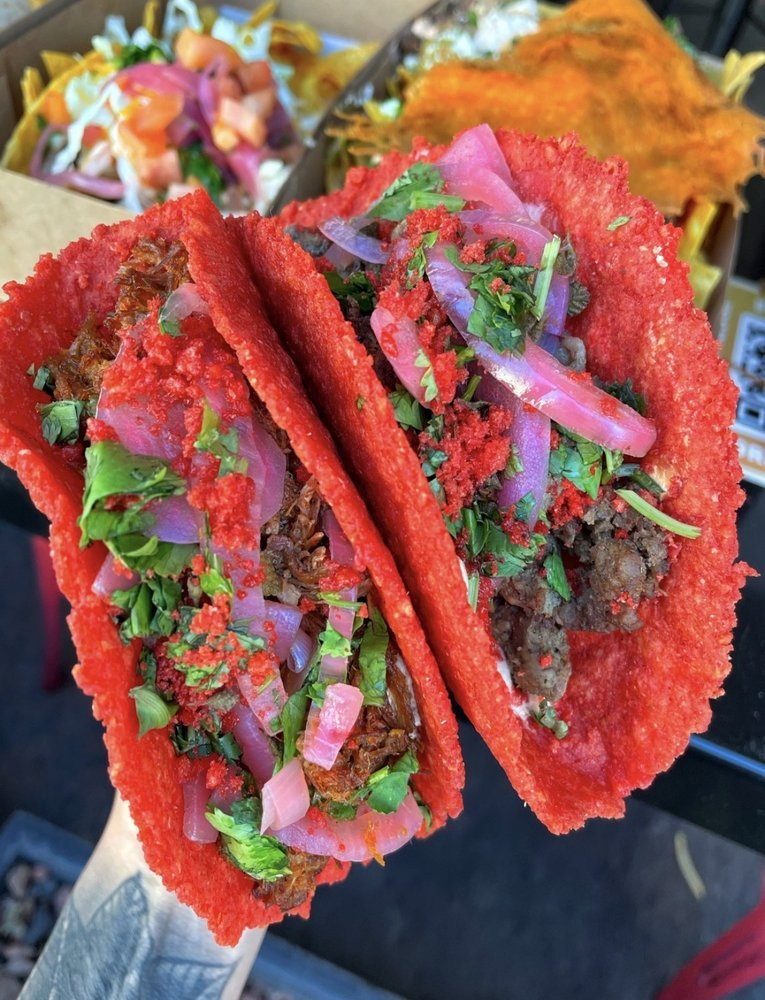 Mi vida Gorda serves food and drinks that are heavily influenced by Chicano Culture. A perfect blend of both Mexican and American flavors, in order to create an authentic Chicano foods and drinks.
Mixies (Ice Cream and Cookies)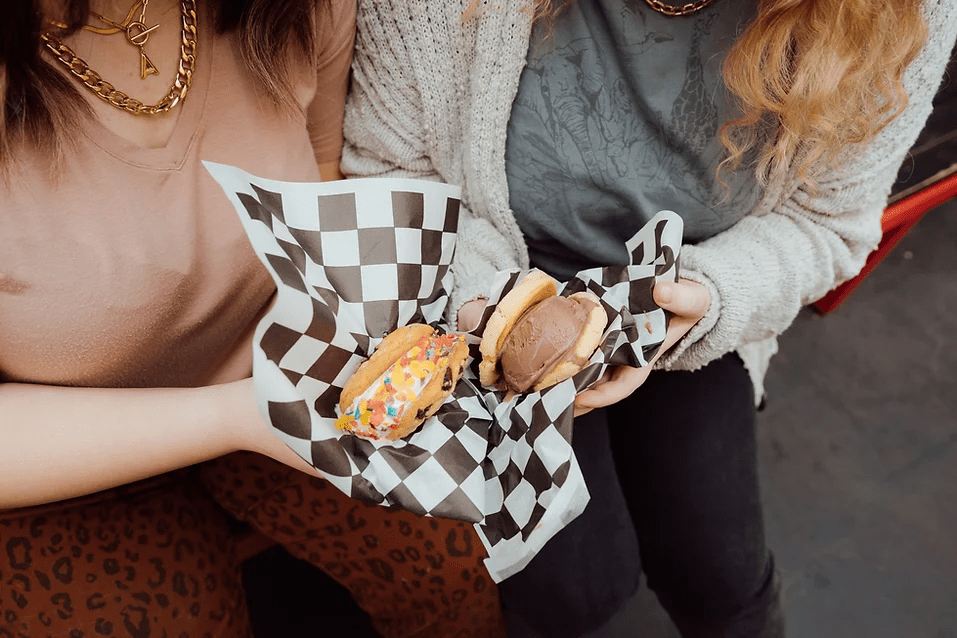 Have a sweet tooth? Do you love ice cream? Do you love cookies? Why not both? Mixies is a mixture of ice cream and cookies. Choose your favorite ice cream flavor. Choose your cookie flavor. And create something special.
Monty's Good Burger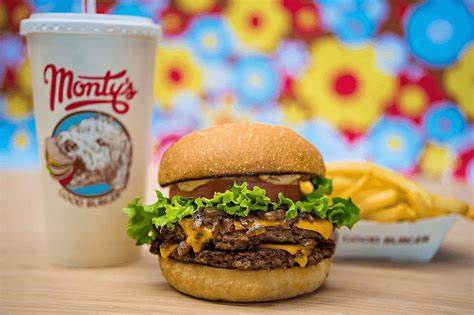 Monty's is famous for having all of their ingredients locally sourced and also their entire menu being IMPOSSIBLE-ly good. Meaning, their burgers are 100% plant based.
SOHO Ramen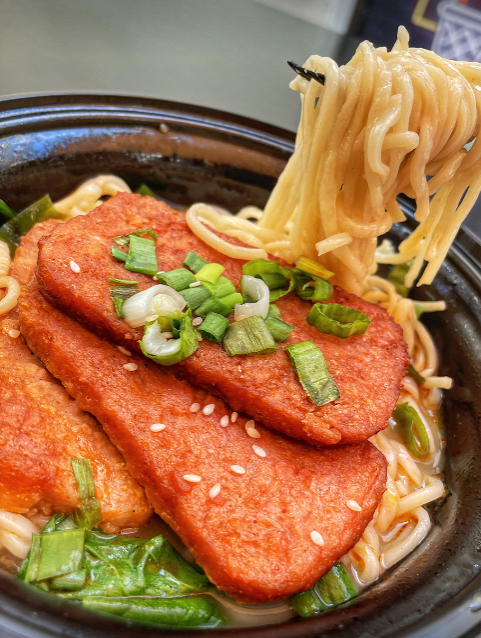 Ramen. Enough said.
Wilson's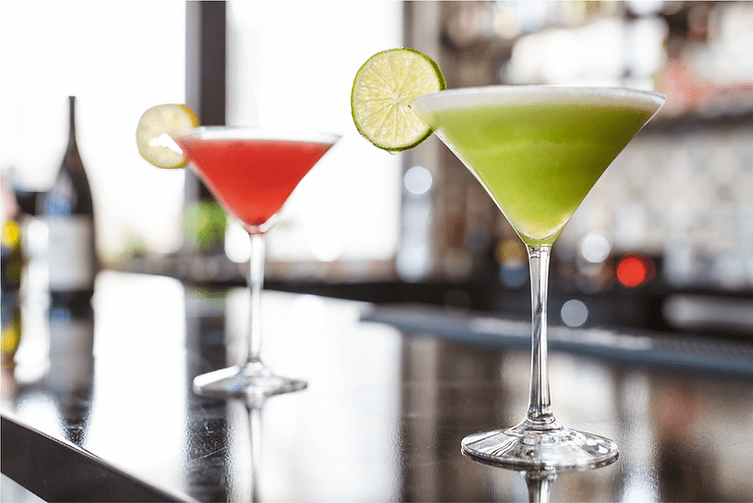 Looking for a fancy drink after trying all of the amazing food options at the Food Lab? Try out Wilson's! They offer high quality craft cocktails + a great vibe.
Activities at the Food Lab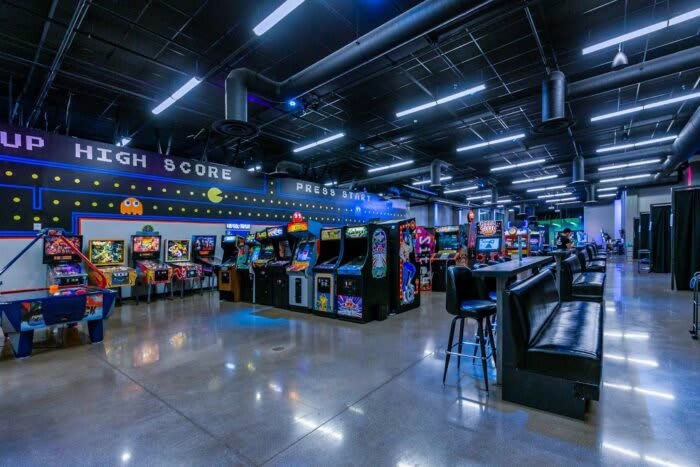 Riverside Game Lab
Are you full of all of the yummy food that you've eaten? Try going to the Riverside Game for some fun! The Riverside Game Lab has arcades, virtual reality, social gaming, and more! They even offer a full-sized bar to help spice up your fun. Overall, it is worth visiting if you are in the area.
Parking
Luckily for us, Riverside Food Lab is directly attached to a city parking structure. The structure entrance is on 6th and Fairmount and the first 90 minutes of parking are free! Please note: The Food Lab does not offer validation for anything over 90 minutes and city parking fees will apply. There is also limited free street parking.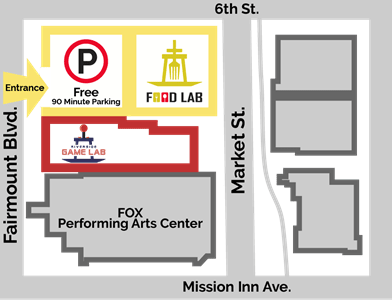 Things to do around the Food Lab
Mission Inn Hotel & Spa
At a mere 4-minute walk from the Riverside Food Lab, the Mission Inn Hotel is a historic hotel in Riverside, framed by its breathtaking Spanish Mission-style architecture. Occupying an entire city block, the hotel gives off a real vintage feel that has not changed since 1876. You can book a tour, grab lunch Las Campanas, or even just explore many of the art pieces in the hotel lobby. It is totally worth the visit.
Address: 3649 Mission Inn Avenue
Riverside Main Library
With a grand total of 42,000 square feet, there's plenty of room at Riverside's Main Library for a study session by yourself or with your classmates. The library also offers other services such as 3D printing, study or meeting rooms, and even a small music studio with a booth. Unlimited free Wi-Fi is also available- of course.
Address: 3900 Mission Inn Avenue
Hours:
Friday 10:00 AM–6:00 PM
Saturday 10:00 AM–6:00 PM
Sunday Closed
Monday Closed
Tuesday 10:00 AM–6:00 PM
Wednesday 10:00 AM–6:00 PM
Thursday             10:00 AM–6:00 PM
The Cheech Marin Center for Chicano Art & Culture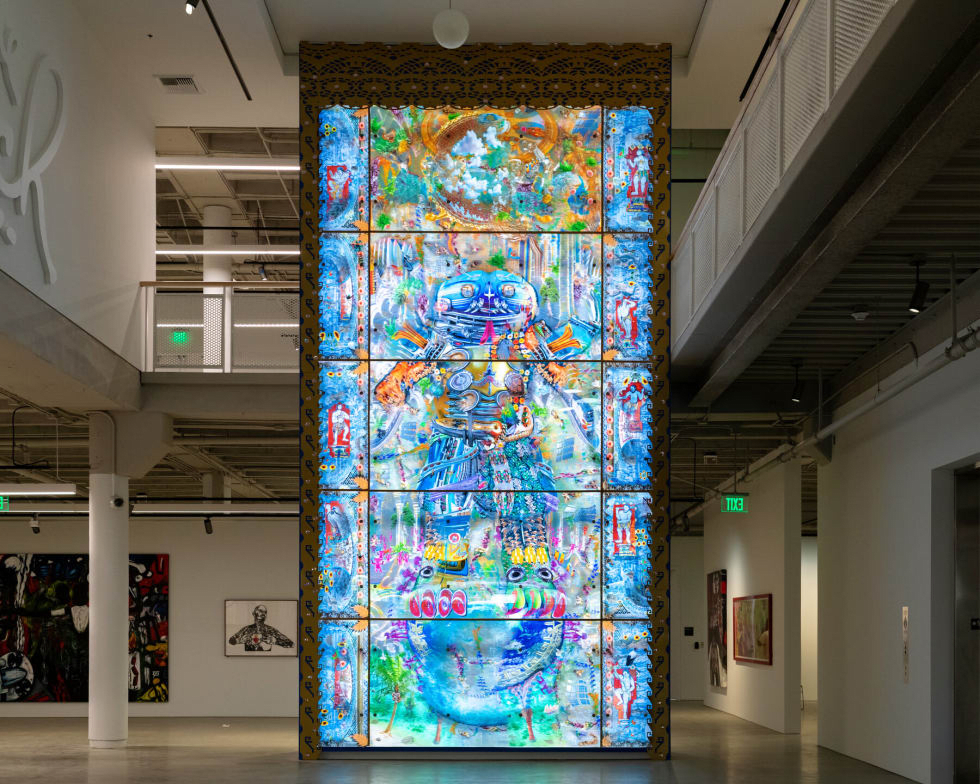 Located in Riverside's downtown historic core, the Cheech Marin Center is the first of its kind in the United States and sets the standard for equity in the arts. The center focuses on the presentation and study of Chicano art from across the United States. This is a great place to hang with friends, family, or even by yourself.
Admission Price: $10.95 with valid student ID
Hours: Tuesday-Sundays, 10 a.m. – 5 p.m. closed on Mondays.